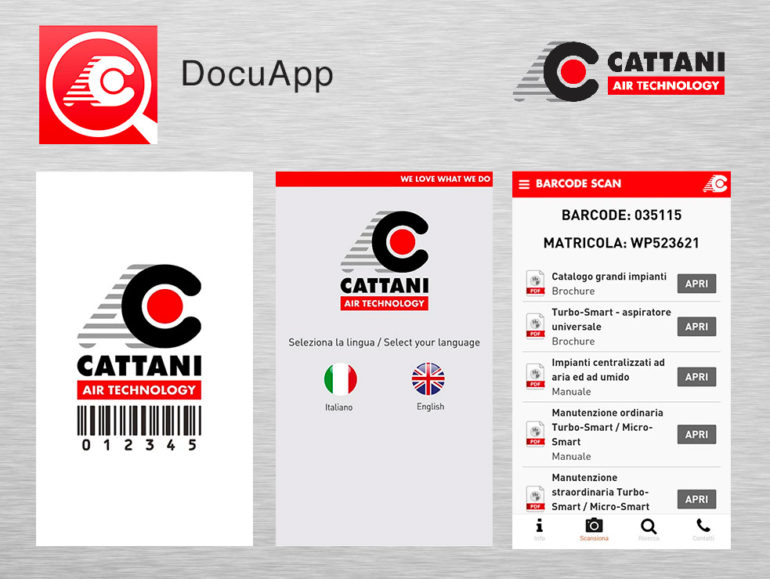 29 November 2019
DocuApp updating
DocuApp updating. Available for free in Apple Store and Play Store.
DocuApp is the Cattani's free application that allows you to view and download in PDF format all the documents related to the Cattani product you have purchased, simply by scanning the barcode or entering the data manually.
We are glad to inform you that, from now on, DocuApp also allows you to view and download the updated price list by entering the "Username" and "Password" that you already use to access the Customer Reserved Area of our website.
DocuApp is a free application.