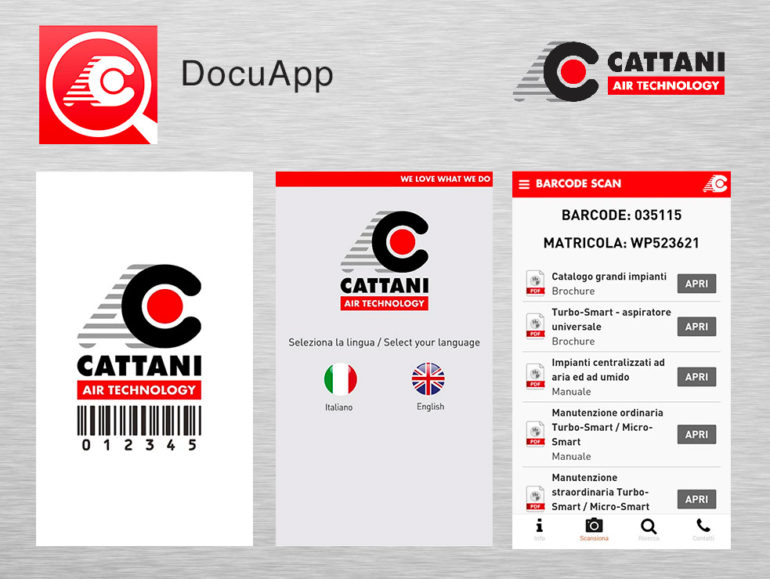 11 May 2016
DocuApp Presentation
Cattani's first App was released last week on Apple Store (Ios system) and Play Store (Android system). Its name is DocuApp.
We live in a time of great technological transformation – an unprecedented, radical transformation.
Research and development are the forces driving this transformation.
With modern technology production has become flexible, less expensive, safer, environmentally
sustainable and low in energy consumption. These needs can no longer be procrastinated.
Progress is running fast and we cannot lag behind, you either keep up-to-date or the market will wipe
you out.
Information is on the same path: today, through the Internet we can have all the information we need,
whether we are buying a car or selling one. Internet can help us to keep pace with progress.
DocuApp is a free application.